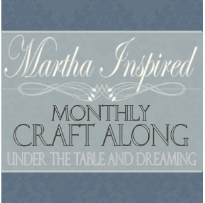 A new series was kicked off this month at
Under the Table and Dreaming
and I immediately wanted to give it a try. Every month, three crafts inspired by Martha Stewart's site will be featured. Followers are encouraged to try one.
The picture pillow caught my eye. Our house is for sale and it is somewhat staged - I say "somewhat" because we
are
still living here. All the personal photographs and clutter have been removed, (well, I try) but in some areas I think it looks a little too sterile. For one, I've been looking for a throw pillow for my bed, but they can be so pricey, and I haven't found anything I like anyway. I try to play up the surf/beach/California theme, and what better way to achieve it, than to make my own pillow!
The instructions on Martha's site are found
here
. But, honestly, they're not very clear, so instead I used Stephanie Lynn's
tutorial
and printed the pictures directly on the fabric.
The photos were changed to sepia tone using Paint Shop Pro, then printed on muslin ($1.98 a yard) in 8 x 10 inch sizes, and stitched together. I sewed braid over the seams, added a fringe ($12!), stuffed (with the stuffing from a 99 cent Ikea pillow) and voila! I've got a one of a kind surf/beach/California pillow.